Latest News:
An update from CVM England ...
Firstly its great to welcome Graeme Warwood to the team as Regional Director for the South East. Graeme is passionate about introducing men to Jesus and co-leads a large dynamic men's ministry in his own church in Tonbridge as well as being the regional representative for WLTDO. I'm sure Graeme is going to be a fantastic addition to the team, particularly as he managed to survive a 24hr 'initiation' at our recent Winning England event in Welwyn Garden City!
In addition to Graeme's appointment, we look forward to being able to announce a new Director for the South Central region ahead of The Gathering. Please pray for both guys as they step up to these important roles. Further announcements regarding the NE and NW are anticipated later in the year.
In March I had the real privilege of attending a week long Leadership Training Programme hosted by the Leicestershire Diocese. Along with Gasky (Regional Director, North of England) we got to grips with a wide range of subjects including conflict resolution, collaboration, visioning, change management etc. There was times of reflection, prayer and Bible study and food enough to sink a Navy! Quite possibly the best week's training I've ever experienced.
With all three Quickfire 2016 events now behind us, plans are underway to bring these events to new locations in 2017. Similarly the popular CVM Roadshow, launched in Orpington in February, is scheduled to visit towns and cities across the UK later in the year and into next. Very soon we will be publishing a major events guide, with dates going through to the end of 2017, which we hope will enable guys to plan more effectively.
In September I am planning to undertake a Grand Challenge by Kayaking from Limehouse Basin (London) to Tapton Lock (Chesterfield) through the inland waterways system. The journey is around 295 miles and will need to be completed between 4th and 23rd to allow me to fulfil commitments already made. I'd love to hear from you if you, or someone you know:
Lives near the Regent Canal, Grand Union Canal, River Trent or Chesterfield Canal?
Can provide overnight accommodation, conveyance of a kayak and some food?
Would like a speaker (me) at a local event during the period?
Would like to join me for any part of the journey?

As ever do get in touch if I can help in any way and remember to let us know whats going on, and of stories of guys coming to faith, in your area.
Every Blessing,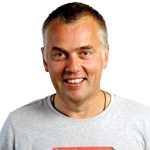 Michael Cooper,
National Director, England & Wales.